About us
Who we are
We are a transport company with over 10 years of experience, which specializes in oversize loads. We provide transport services using our own fleet with complete transport and forwarding services.
We can boast of cooperation with such giants of the oil industry as General Electric and Shell .
We have the appropriate permits in most EU countries, Great Britain, Scandinavia and the countries of the Middle East.
The insurance amounts to EUR 500,000 with the possibility of increasing it.
We are always open to challenges and new experiences.
"Small but solid"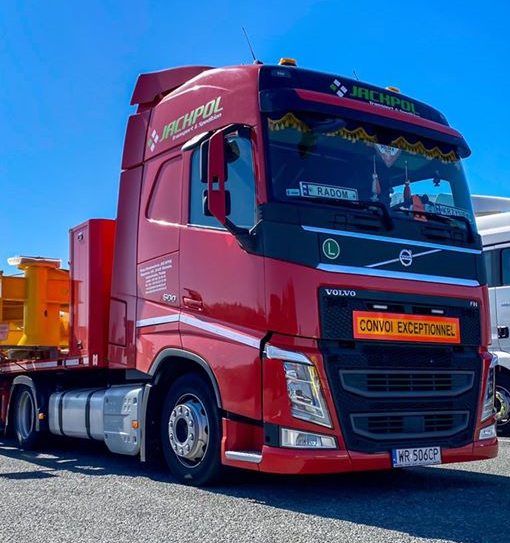 Our Fleet
We mainly have open-air trailers - platforms, semics, tiefbetts, telemegs.
All our trailers are equipped with ramps 2.5m long up to 32t. Tarpaulins 210-250g and twistlocks for securing containers.
Our entire fleet is equipped with Volvo cars - for these 10 years we can freely say that this is the most reliable brand.
The trailers, on the other hand, are of the Polish, renowned worldwide brand - Bodex.